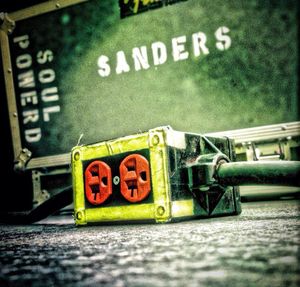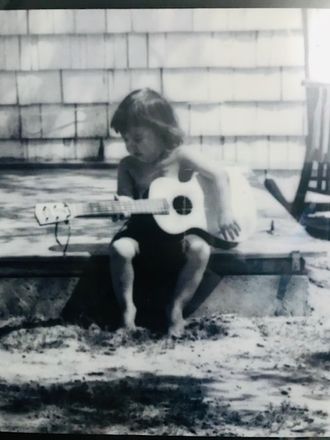 SHON SANDERS
No Shirt.. No Shoes.. surrounded by music... rich in Love, and blessed to be raised an Idaho kid with parents that exposed me to all types of music from a young age. My Mother was an educated musician with a  Master's in the koto....a traditional Japanese instrument.  My father, a professional musician, was also a sign on morning Disc Jockey in the  70's.  His record collection rivaled even the most avid collector. We had everything in the house....jazz, blues, classical, folk, and rock but it was the funk and soul records that blew my mind at a young age! It was the power of the groove and all that stuff about women and love...I didn't know what all of it meant but I knew it  moved me! The music I play now is inspired by the hours spent in front of the record player singing along with Donny Hathaway, Marvin Gaye, Stevie Wonder, Teddy Pendergrass, Isaac Hayes, Tower of Power and P-Funk,  just to name a few.  
Blessed to have an amazing wife, 3 sons, a daughter-in-law & grandson who make my heart full. I'm grateful to spend my days soaking up my family, grinding out a day job and playing soulful music with some of my dearest friends who just happen to be my bandmates.  Thanks for taking the time to read a lil' something about me. Hope to see y'all out and about at one of our shows! Peace - Shon Sanders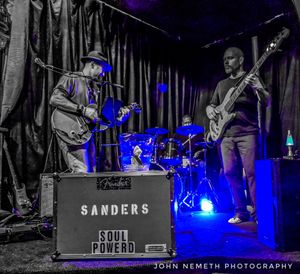 Four Penny Peep Show
With decades of experience the Peep Show typically comes as a Trio or 4 Piece but, can also include a horn section. We've performed at almost every downtown Boise venue... staples like Alive After 5, Tom Grainey's, The Reef, Pengilly's, and  The Knitting Factory. Ski resort gigs are one of our favorites, as well as playing Festivals and bars all over the Northwest.
Private Events are always a blast and this band comes with the  combos and musicians to fit whatever your live musical needs might be.  We love performing together and that shows at every event we play.  
"Music gives a Soul to the Universe, Wings to the Mind, Flight to the Imagination and Life to Everything" - Plato